So, here is some random information about me... I don't really have a "fingerprint". I mean, when I look at my fingers, I can see lines, but they don't really show up. My scleroderma has smoothed the skin on my fingertips, so I can pretty much commit any crime I want. When I tried getting fingerprinted for student teaching eight years ago or so, the woman finally gave up because she was getting no impression. When I worked at a day care that required a fingerprint entry, they tried every finger and finally gave up and I had to be buzzed in every time I re-entered the building because my fingerprints didn't "work."
So even though I might not be adding my fingerprint to a necklace, I will definitely be making one with my daughter's fingerprint. We just added fingerprint jewelry to our shop and I think it is absolutely beautiful.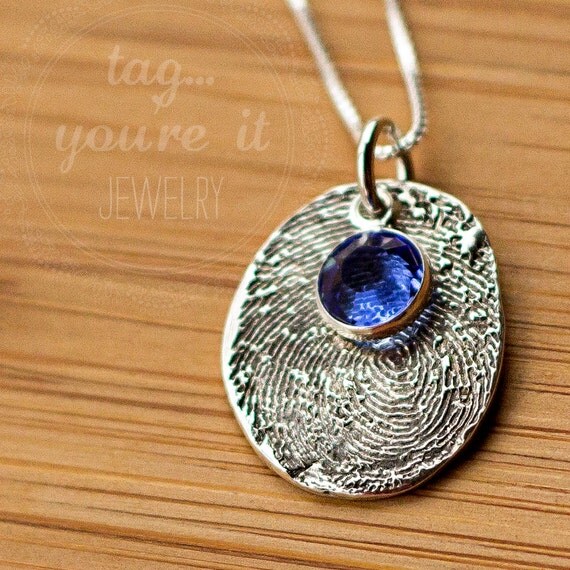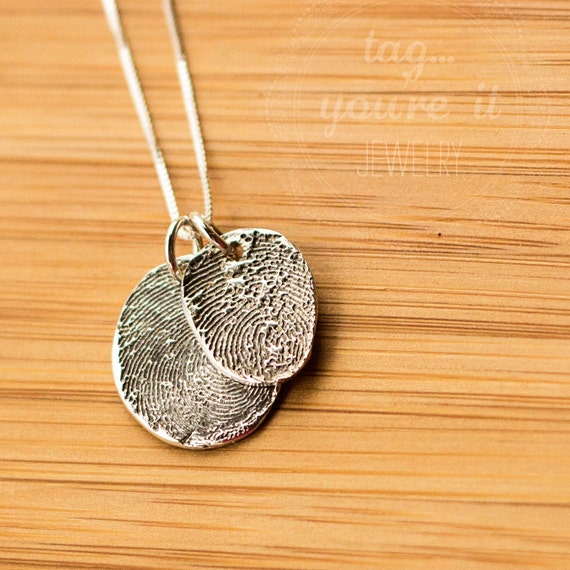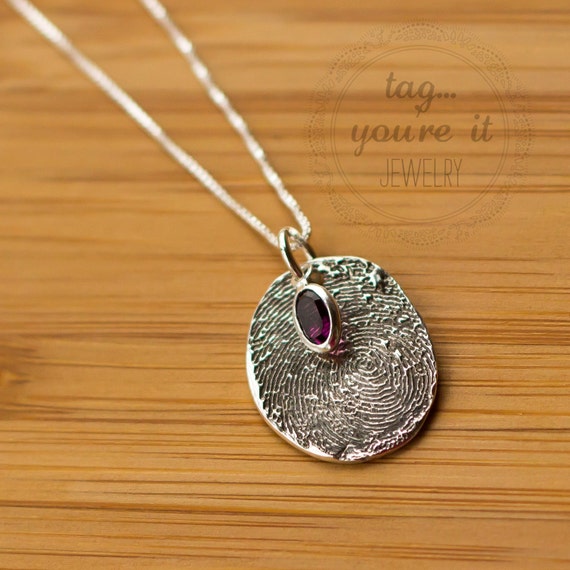 It is a very lengthy process, but I think the end result is definitely worth it. They are made of FINE silver (this means it is 99.9% silver, where sterling is 92.5% silver!) We have also added some "signature" designs. This can include a signature from a loved one, a child's signature, or perhaps your child's artwork. These have already been a hit in our shop and it makes my heart happy to hear about customers looking through old birthday cards to find a signature from their mother or father.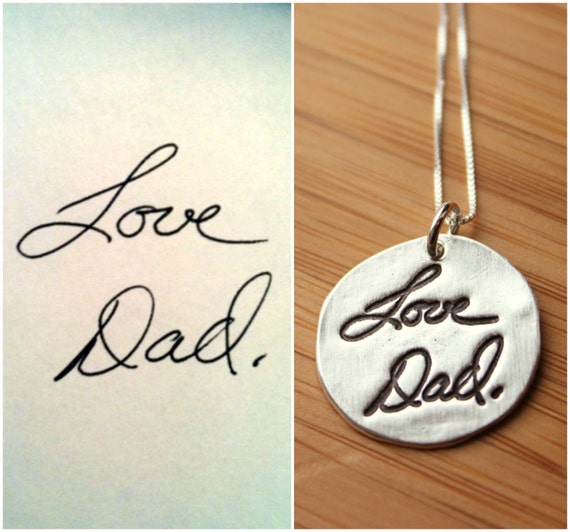 The Mother's Day deadline is April 20th, so be sure to get your order in before that date!!