Last week, my mom thought it would be fun for her 3 grandkids to dye Easter eggs together.
They were told to put on old clothes (Del is only 18 months old, so she doesn't really have OLD clothes:) and meet on the back porch.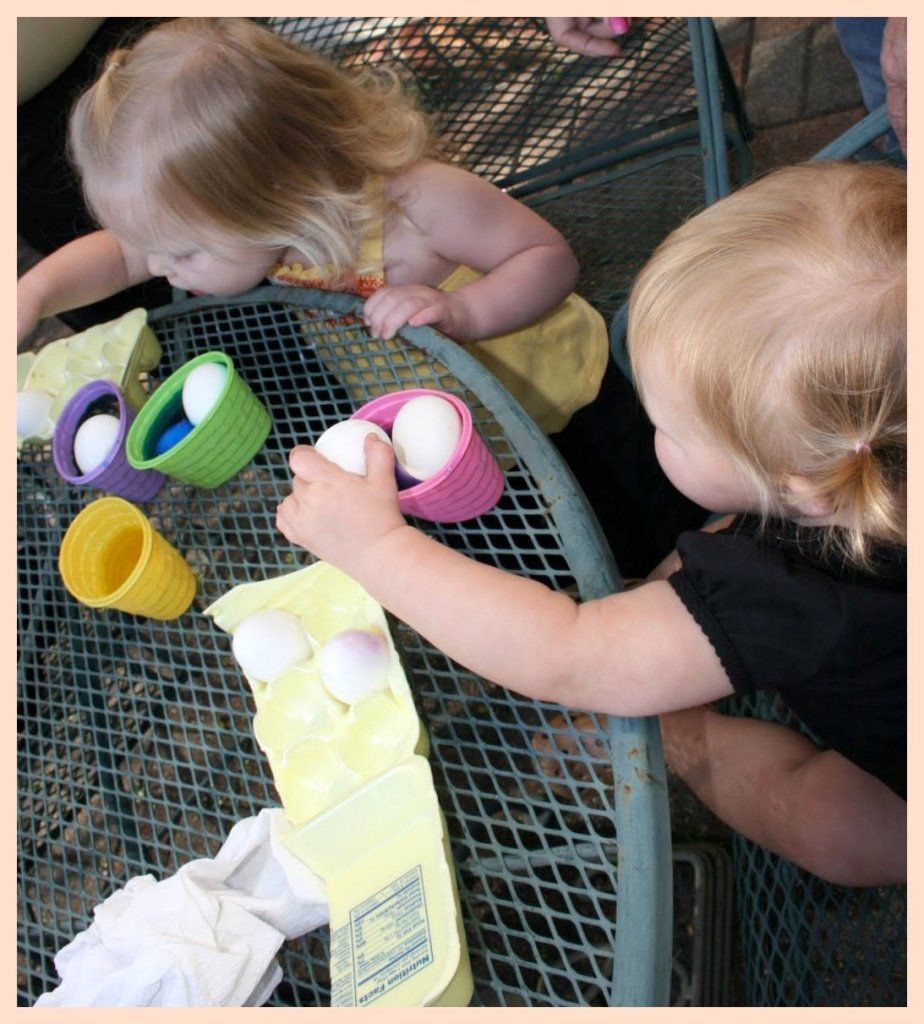 A few weeks ago, I showed some beautiful natural dyed Easter eggs and had every intention of going that route. However, I just didn't have the time or energy to go in the woods and pick boysenberries, so instead we used fizzy dye from the Dollar Tree.
I hope it was nontoxic because I'm pretty sure Harper drank the vinegar/dye combination like Kool-Aid. Yum.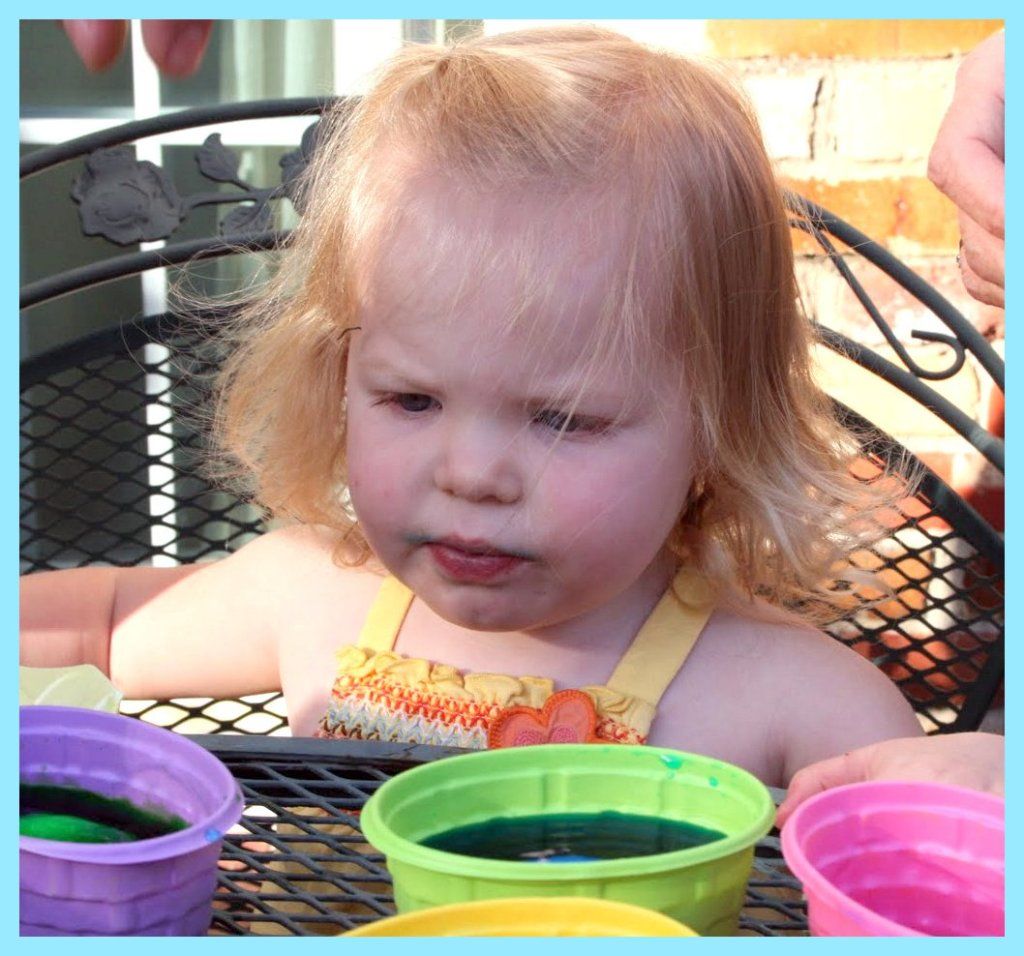 Isaac was the professional egg dipper. He's 6, which makes him a veteran.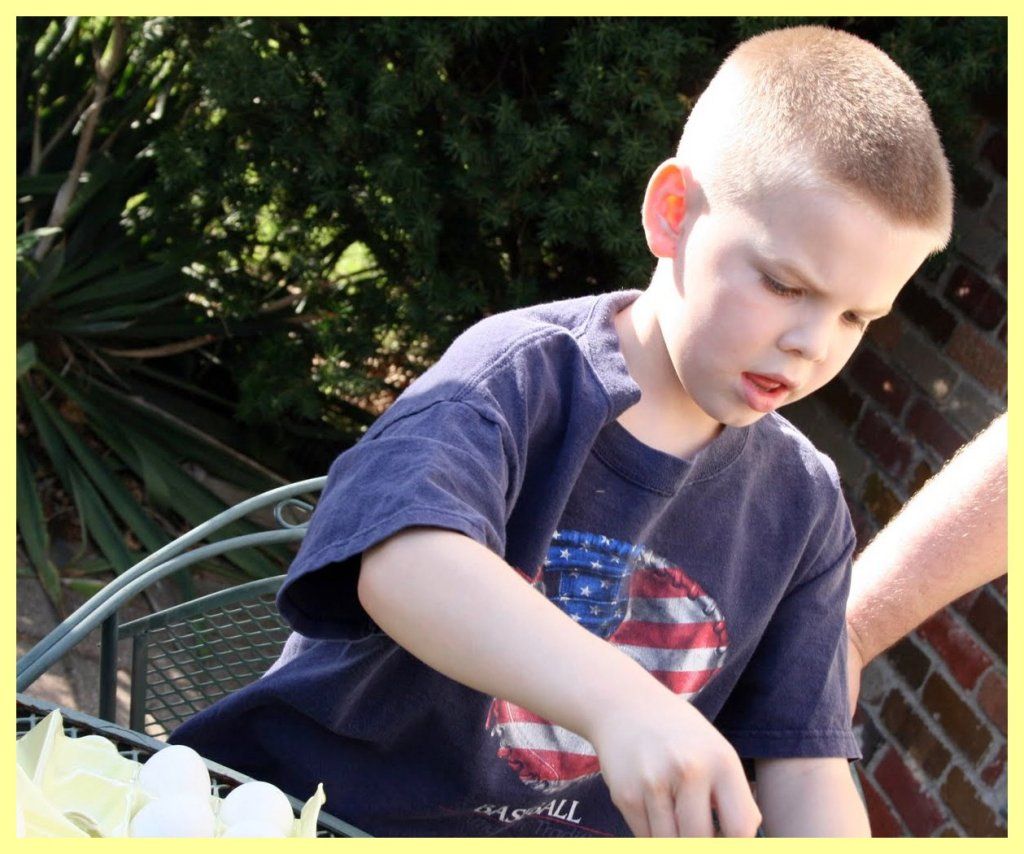 Delaney ended up with beautifully colored eggs, although she stuck them all in the purple dye, so I don't know how that happened.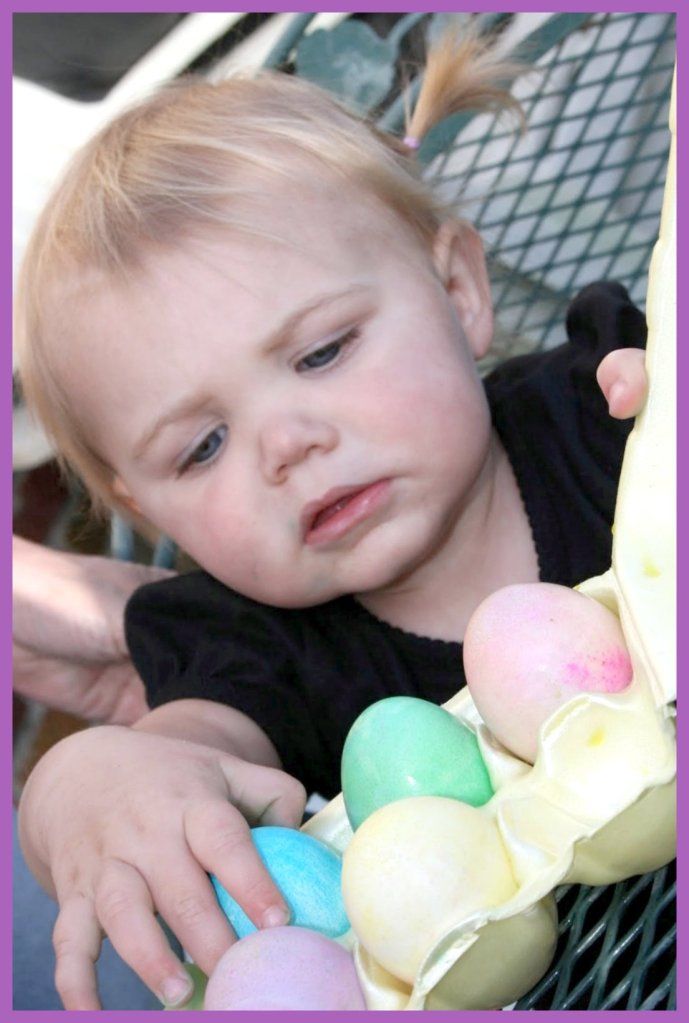 via
These girls spilled almost every dye cup by the time we were finished and only dropped a few eggs.
Overall, I consider that a great success.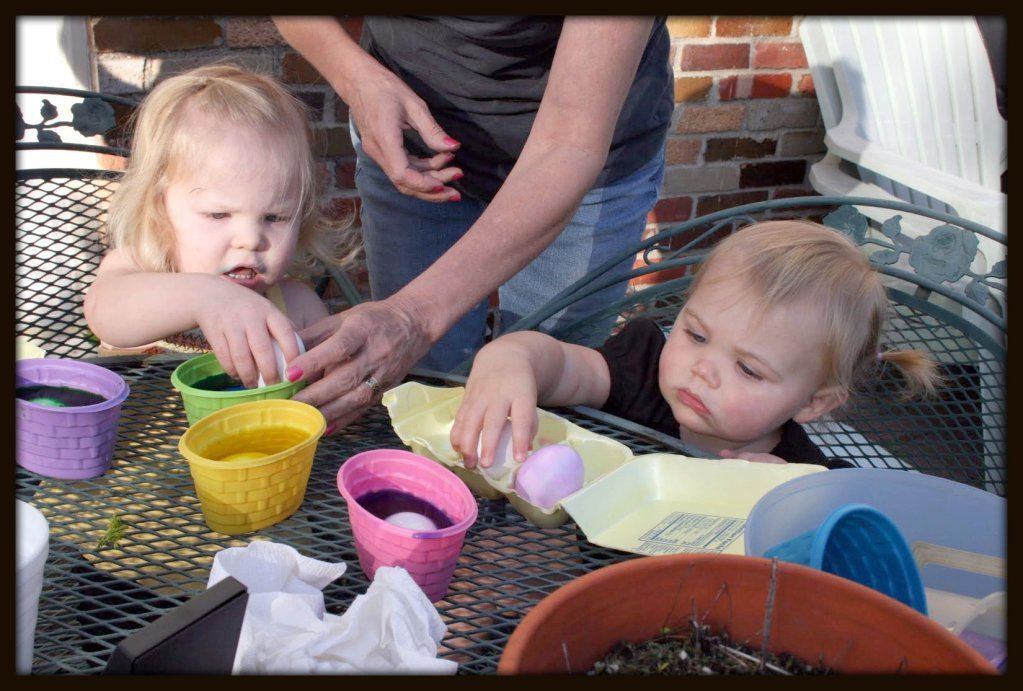 The egg dying crew...
When we were kids, we always dyed eggs the night before Easter Sunday. It was always comical going to church with purple, blue, and green hands.
Harper dyed all of her eggs
green
.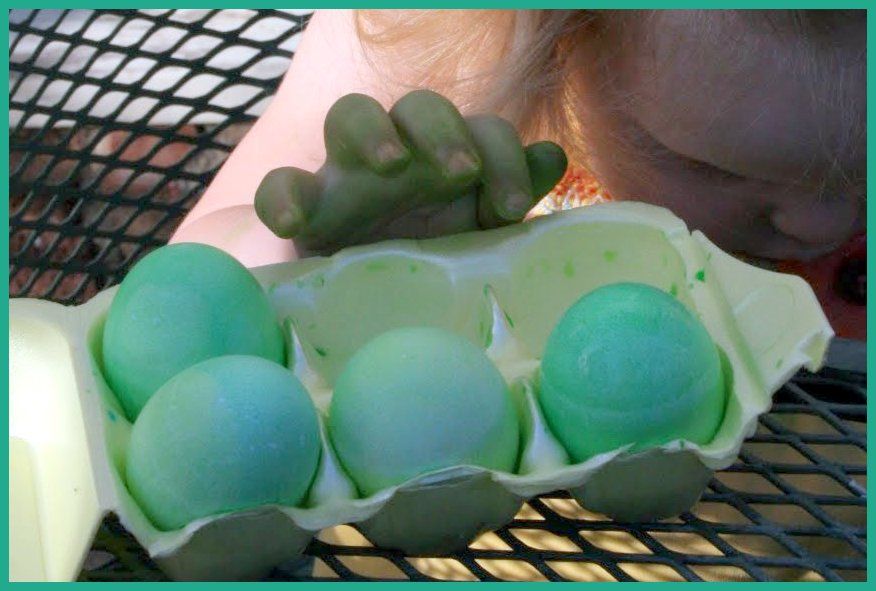 On a side note, I hope you have a wonderful Easter Sunday and are able to reflect on Jesus Christ's sacrifice and death on the cross for us because of his love.
And we can LIVE and celebrate and do silly things like color eggs and eat chocolate bunnies because