This Friday I am spending the day at a huge fall festival. What am I looking forward to most?
pumpkin rolls.
I love love love pumpkin rolls
and
I got an email that Dairy Queen started their Pumpkin Pie Blizzards this week, so I am definitely in the pumpkin mood.
(
Um,
yes, I am enrolled in the Blizzard of the Month Club. They give me coupons and Blizzards are delicious
)
.
I hate cooking, so I'm not sharing any pumpkin soup recipes, but I do enjoy baking, so I thought I'd share some dessert pumpkin
blog
recipes that I found on the world wide web.
This one has an ice cream/Chai concentrate filling. Ever since I worked at Starbucks, I have LOVED Chai flavor, so it sounds like a winner. It also includes a free printable if you are having a PAR-TAY...
One of my very favorite blogs. You might get distracted and be reading all day...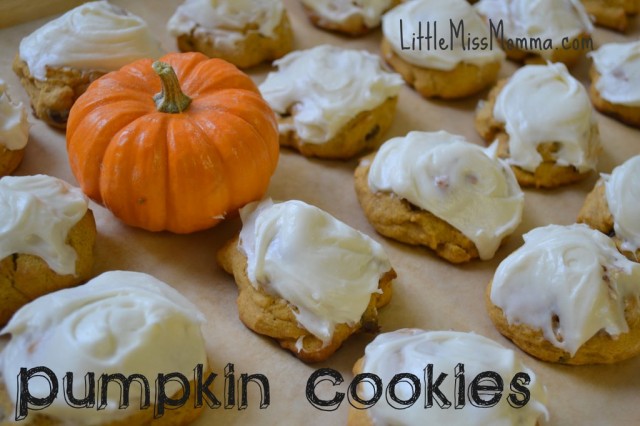 Okay, another pumpkin cookie recipe BUT this one involves a cake mix, canned pumpkin, and chocolate chips.
That's it? (you ask).
Oh, AND it is a weight watchers recipe, so it's pretty much like eating a vegetable. You're welcome.
My Little Gems
Yeah, okay the next one is kind of a lot of work and a lot of ingredients and it even involved a diagram. BUT, it also involves pumpkin pie frosting, so you decide.
une-deux senses
And finally...This one actually looks really easy and doesn't involve a lot of ingredients but it
DOES
involve cheesecake.
Inside BruCrew Life
Do you have any delicious pumpkin recipes to share or links to other blog recipes?