Delaney is my sunshine girl. She is constantly smiling and literally warms my heart (okay figuratively I guess, but I think literally sounds more serious).
My sister designed our "love you to the moon necklace" last year because she always said that phrase to her son. Well, my daughter is not that into books yet and that is not a phrase that I often say.
However, I LOVE to sing to her and one song that I actually know the words to and sing to her all the time is "You are My Sunshine."
There are only a few songs I sing to her daily, and this is one of them.
So, I wanted a necklace to wear that reminds me of my little sunshine, but kept the design similar to the moon necklace 'cause I love the design.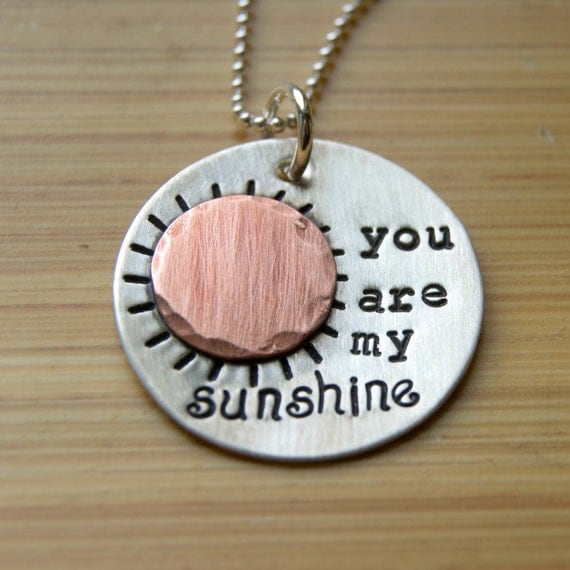 It is a 1" silver disc with a copper "sun" fused onto it. It can be personalized with a name around the edge of the sunshine.
It can be found HERE.
***BLOG SPECIAL (Mention that you are a TYI BLOG follower in your notes at checkout and receive $5 off your sunshine necklace order. The $5 will be reimbursed through Paypal within 48 hours)****
I hope there is sunshine keeping you warm today.